JANUARY 13, 2017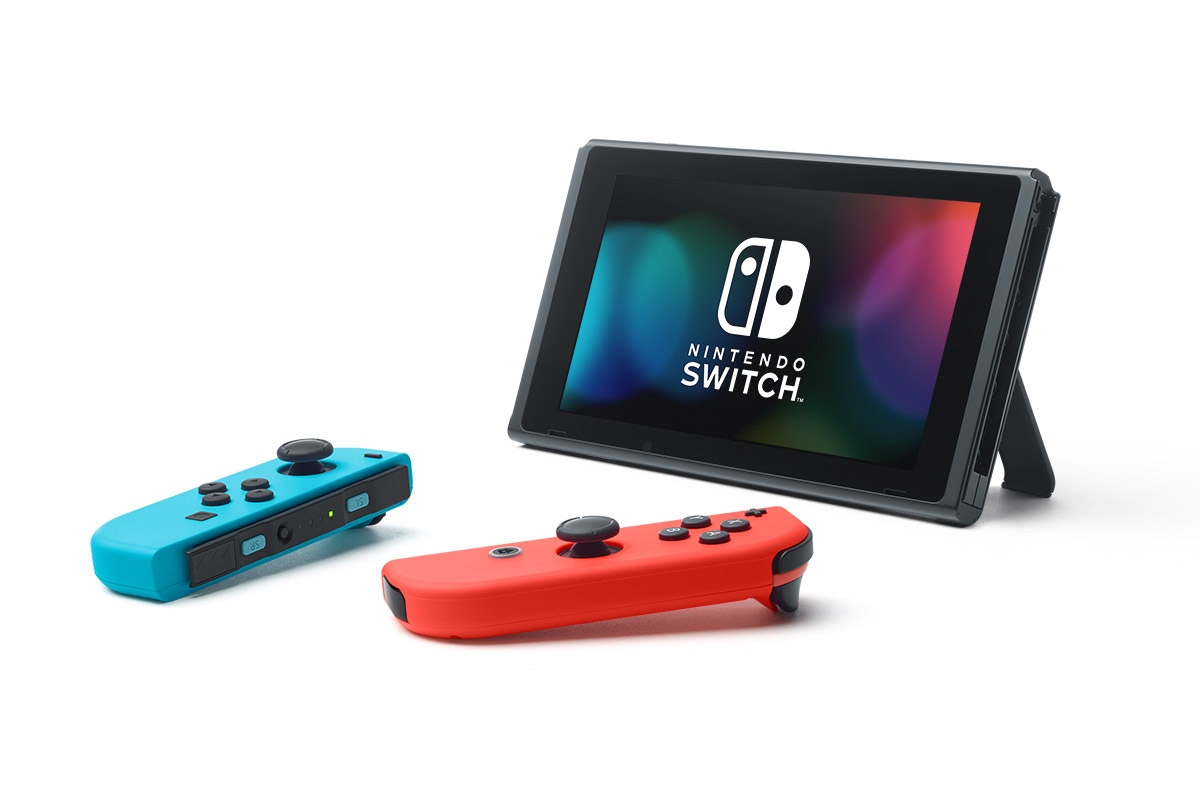 Last night, Nintendo presented details on its new console, the Switch. We now know how much it will cost, which games will be available at launch, and a little bit more about how it will work. And now that the information's out there, we have reason to be worried.
Let me get this out of the way first: I still pre-ordered a Switch when they became available last night, and I look forward to owning one and hopefully enjoying the experience it delivers. That being said, I have less confidence than ever that the Switch will be a success, and this launch has gone from feeling more like the Wii launch to feeling more like the Wii U launch.
Console and Peripheral Pricing
There were several rumors (store inventory leaks and the like) that pointed towards a $249.99 USD price tag for the Switch console bundle, which we expected would include the Switch, a left and right Joy-Con controller, a Joy-Con Grip, and the TV dock. I think a lot of people felt this was "reasonable" -- not too cheap to give off the impression of a disposable touchscreen tablet device, but not too expensive to have to directly compete with Sony and Microsoft's console offerings.
It turns out that that bundle will cost $299.99 instead. For that price, you get 32GB onboard storage. For reference, Sony offers a PlayStation 4 Slim bundle featuring a 500GB hard drive and Call of Duty: Infinite Warfare, and it has the exact same MSRP. This is not an apples-to-apples comparison, obviously, as much of the cost and allure of the Switch is in its portability. Still, though, if Nintendo wants to market the Switch as a true competitor, the difference in value for the money seems pretty clear.
And then there's the matter of these peripheral prices, which are just utterly ridiculous. As it turns out, the Joy-Cons have some pretty dense tech packed inside, and that causes a second set (left and right) to go for a whopping $79.99. Individual replacements will cost $49.99 apiece. And that doesn't even include the Joy-Con Grip, which is practically required to feel like you're getting a 100% legitimate controller experience. But the Joy-Con Grip that's packaged with the Switch console bundle is unavailable. Instead, Nintendo offers the Joy-Con Charging Grip, a modification with a translucent backing that will charge the Joy-Cons while docked in the grip. And that runs $30. This then draws attention to the fact that Nintendo is not packaging the nicer charging grip in with the console, likely because of cost savings. There appear to be cheaper non-charging grips available from other brands for around $15, but even then, a truly complete second controller for the Switch will cost a minimum of $95.
If you choose to eschew the exciting motion controls of the Joy-Cons, you can instead opt for the Switch Pro Controller, which is Nintendo's take on a modern Xbox One or PlayStation 4 controller. Somehow, it is priced at $69.99, $10 higher than the MSRP for the DualShock 4. Nintendo will probably argue that they've packed motion control into this controller as well, but I doubt that the tech inside is much different than what's inside the DualShock.
A second Switch Dock set is $89.99, which somehow seems the least ridiculous of these prices, but it's still high considering that all the dock does is provide a few additional ports for the console.
No Pack-In Game
As far as we know right now, the Switch console on release date will not come with any pack-in game, a la Wii Sports. I think this is not just another frustrating money grab, but also a significant missed opportunity. Nintendo spent a good amount of time last night profiling 1-2-Switch, a bizarre minigame collection that focuses on the new HD Rumble feature of the Joy-Con controllers. The games have two players doing things such as milking the udder of a cow and counting how many marbles are rolling around inside a box (yes, apparently the HD Rumble really is that good). Despite the fact that this game is focused on off-screen interaction, it seems like an absolutely perfect pack-in game that would help sell the Switch as a console that can go anywhere and entertain any group. I really do think it looks like a fun game, but it doesn't currently seem to be worth its $50 price tag.
A Hobbled Launch, and First-Year, Games Lineup
There will be a handful of games available when the Switch launches on March 3, led by The Legend of Zelda: Breath of the Wild. Thank god Nintendo was able to have this game ready in time for the launch, because if it weren't, there would pretty much only be 1-2-Switch to look forward to. The cartoon boxing game Arms won't come out until later in spring, nor will Mario Kart 8 Deluxe. Splatoon 2, (which by the looks of it really looks like Splatoon 1.5), won't see release until this summer. Skyrim, not noted to be the Remastered edition that came out several months ago now, won't hit until this coming fall, and perhaps the main hallmark game outside of Zelda, Super Mario Odyssey, won't come out until "holiday" 2017.
There are a handful of others, but they aren't all that exciting -- the FIFA game, set to be released in the fall, might just be a port of the 360/PS3 edition. And around the same time, Ubisoft will deliver a port of its semi-well-received snowboard and ski game Steep. That's roughly the extent of it.
Lame Online Services
Beginning in fall 2017, Nintendo will charge a yearly fee for its online services. When I first heard this, I actually wasn't too upset -- maybe Nintendo is finally going the way of Sony and Microsoft so that it can invest more resources in its online infrastructure, I thought. That's yet to be seen, but what is confirmed is that Nintendo will offer a whole NES or SNES game to play once per month, but only for the month that it's available. This is so ridiculously cheap and underwhelming it's laughable. Nintendo also cites that voice chat will be available "through a smartphone app". In other words, it sounds like Nintendo didn't want to put effort into making true party voice chat possible through the Switch, so they built a VoIP app to use on your smartphone instead. After a while, it all starts sounding rather sad. It seems like Nintendo is either too proud to deliver a console that looks and acts just like a PlayStation or Xbox, or it's too technologically incapable of engineering these new features in time for a reasonable global release. I imagine it's a little bit of both.
Overall: Too Little Value for Now
I'm buying a Switch so I can see what all the fuss is about, but I don't think most people should buy one yet. There's just too much uncertainty surrounding the launch right now. The console and its peripherals come at an extraordinarily high price; to deck the console out with four controllers, the cheapest configuration will cost a family about $510, and for that price the family won't even get a Wii Sports out of it. And while Zelda is coming, it's also going to be available on the Wii U, and it very well may be the only truly new game worth playing until the fall, seen as how both Mario Kart and Splatoon are looking like enhanced Wii U ports. There's just not nearly enough value here right now, and unless Nintendo really surprises us with more game announcements both from them and third parties, I fear that the Switch will end up just like the Wii U did. Only this time, there might not be another console coming afterwards to right the ship.